Semalt: Trends In Content Marketing For 2023
The year 2022 is already behind the scenes, so it's time to move boldly into the year 2023. Then, how do we make the most of it in the context of content marketing? The best way is to know the trends that will dominate it and to prepare for them in order to gain an advantage over the competition. In this article, we will look in detail at 3 trends:
changes in Google Analytics,
practical use of video content,
revolutionary AI solutions.
The most important content marketing trends in 2023
There is no single most important content marketing trend for 2023. There are at least a few. Check out the roster to stay up to date and create the best content.
Full implementation of Google Analytics 4
On July 1, 2023, the ability to collect and use data in the current version of Universal Analytics, i.e. Google Analytics 3, will end. After this date, access to information collected earlier will be available for 6 months.
In short - Google Analytics 3 is already at the finish line. In 2023, everyone will have to switch to the new version, which will undoubtedly shape the work and habits of many content marketing specialists.
The developers of Google are determined to have everyone switch to GA4 already, as it will make it easier for them (and Google itself) to comply with the legal requirements of the GDPR and related laws.
GA4 does not store IP addresses - previously, analytics was largely dependent on IP addresses, which enabled tracking users and analyzing their online behaviour;
GA4 does not rely on third-party cookies - the change is in line with Google's and Apple's commitments to move away from cookies and marketing IDs, ensuring greater privacy protection for individual users.
These changes may seem problematic, but looking at the situation from a broader perspective, the transformation of the foundations of the functioning of the discussed tool will give content marketing experts even more opportunities.
GA4 even allows for more advanced targeting, giving marketers the ability to create custom audiences based on specific behaviours, demographics and interests. This will enable specialists to deliver more personalized content to their target group, which will positively translate into engagement and conversions.
Another key feature of GA4 is the ability to track user behaviour across devices and platforms. The extensive shopping path of the customer who interacts with the brand on many channels has been a trend in content marketing for years that must not be ignored. GA4 will allow marketers to follow this path even more effectively, thanks to which they will gain a more holistic view and will be able to adjust their strategies more effectively.
Use of video content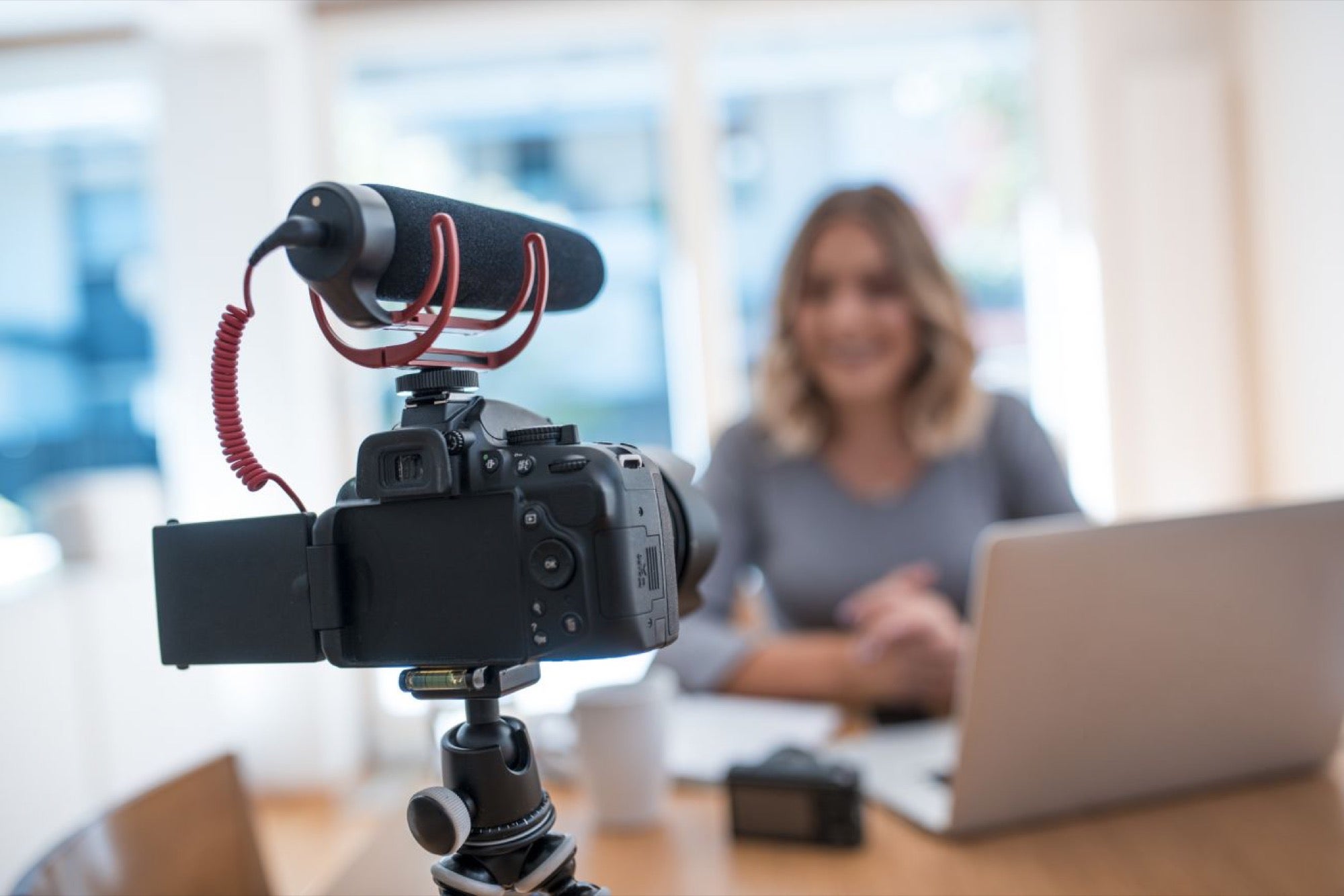 In the world of content marketing, the video format is becoming an increasingly important tool that allows you to reach numerous recipients on new levels. In 2023, we will witness an even greater development of this trend.
Recently, more and more marketers are also recognizing the importance and effectiveness of this type of material when it comes to acquiring customers, generating traffic and building brand awareness:
Live content
Live video content gained popularity in 2020 when personal forms of contact and meetings with consumers became limited. In practice, it turned out that this format works quite well in general, which is why many companies still want to use its potential.
Consumers are more engaged when watching live videos. For example, on Facebook, users spend up to 3 times more time on them compared to standard video content, which is no longer broadcast live.
Optimization for SEO
Google is increasingly trying to present more detailed information about video materials in search results.
The most important timestamps are presented on the search results page if the creator has taken care of it. Their presence significantly increases the chance that the person viewing the results will see the material.
What practical steps can you take with this trend in mind? Take care of the most important issues related to the technical optimization of the video, such as the right title, thumbnail and keywords in the video description. As in the case of SEO optimization of standard written content, attention to detail will bring great results from a broader perspective.
"Quiet" movies
Currently, many people watch movies without sound, and it makes sense - we can finally use portable devices in public places, but we don't always have headphones with us (or it's not appropriate to use them at the moment). Your video guide can be great, but suddenly "turning it on full blast" is rather awkward.
How to take this trend into account in content marketing? Simply create videos that can be watched without sound. To do this, add subtitles to them - currently, there are many tools available that allow you to do it automatically with high accuracy. It is also worth making the subtitles embedded in the video material itself, and not function as an additional option in the player - thanks to this, its content will attract the attention of a person who, without sound, is browsing, for example, a feed on a social networking site.
It is also worth adjusting the style of the materials themselves - they can resemble an animated infographic, thanks to which the viewer will be able to see all the most important details without having to turn on the sound.
The use of AI to create content
When it comes to content marketing trends for this year, this one is undoubtedly the most important of them. In fact, there are many indications that the current development of AI points to one of the biggest Internet and business revolutions in many years. For this reason, we will take a closer look at this issue in this article.
The most hype at the end of 2022 was created by ChatGPT. What is that? It is an advanced artificial intelligence model developed by OpenAI. This company was founded in 2015 and one of its co-founders is Elon Musk. The same company also developed DALL-E, a language model that allows you to generate high-quality images using text descriptions (it became famous at the beginning of 2022). ChatGPT became available on November 30, 2022. It is free to use at the moment.
In short - with ChatGPT you can talk like a human. The program understands the context of the questions asked, remembers previous recommendations and is able to perform a lot of tasks - from answering simple questions to generating advertising slogans, creating a draft article, or even looking for errors in the JavaScript code.
If you want to fully explore the capabilities of this tool, it's best to test it yourself.
There are plenty of potential (and often already implemented) applications of ChatGPT:
customer support - advanced chatbots can quickly and effectively handle customer inquiries 24/7, and interaction with them is so natural and extensive that it is difficult to distinguish them from a human;
recruitment - AI can automate many aspects of the recruitment process, such as scheduling interviews and conducting pre-screening of candidates;
entertainment - solutions based on ChatGPT can provide personalized recommendations for movies, music and more;
law - there are already solutions that implement artificial intelligence to help lawyers analyze the situation of clients and suggest laws and regulations that apply in a given context.
How will this new trend affect the content marketing industry? Let's answer the 2 most important questions:
1. Will AI replace content writers, copywriters and marketers?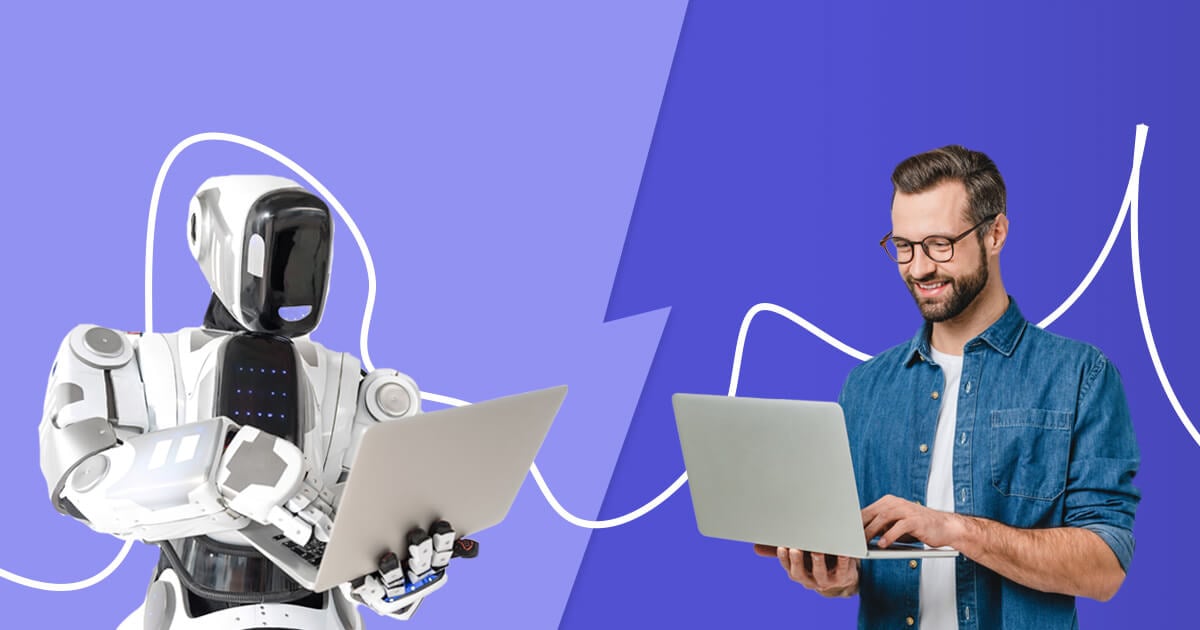 The content created by ChatGPT is impressive - it resembles texts created by inexpensive copywriters. The program can construct correct sentences and continue the logical sequence of thoughts, adhering to recommendations regarding length, format, etc. Grammar and punctuation are at a high level. For this reason, e.g. SEO agencies are slowly starting to use this type of tool when it comes to creating simple content.
However, when we take a closer look at such articles, it is easy to see that they usually lack the panache and deeper value. With the help of additional recommendations, ChatGPT can be stimulated to increase the quality of the text, but this requires additional and precise input from the user (preferably a person who is also an expert in the subject of the created text).
Will AI generate 10x high-quality content on demand? No (although it is interesting to see how more advanced versions of the algorithm will get closer to this ceiling in the coming years).
Can AI help you create 10x high-quality content? Definitely yes. The tool can be a great assistant during brainstorming. It can quickly paraphrase in many ways one sentence that stubbornly does not want to sound right. It can also suggest ideas on how to use copywriting to optimize a given headline or slogan.
It is therefore very likely that some people in the content marketing industry will lose their jobs or will have to change their nature. For others, ChatGPT can be a great tool to increase their productivity.
2. Will the use of AI in content marketing have negative consequences?
Google's stance towards any type of auto-generated content has always been clear. The search engine treats them as content bordering on spam or simply as spam:
However, it is still difficult to determine how Google will exactly respond to the recent groundbreaking events in the context of the growth of AI capabilities and its wider adaptation - the company will certainly not remain indifferent. In 2023, we can probably expect some shocking updates to the algorithm.
However, there are already no illusions as to whether the content generated by AI is detectable - tools that deal with this very well have quickly appeared on the market.
What's the conclusion? AI content is relatively easy to detect. It is only a matter of time before such tools become effective in this task, also when it comes to other languages.
There is also another conclusion - if AI content can detect relatively new tools that are already in beta, then what opportunities will the giant Google have in this context?
The most important trends for 2023 - a summary
As you can see, the trends for the current year look very interesting and will change a lot in the context of how the world of advertising will be shaped. An
experienced content marketing agency
can help you prepare for these events -
contact us
to develop a strategy that will help you position your website and build a great brand in 2023.